Concerned that you missed your opportunity to sell at the best price by not getting your home listed this past Spring or Summer?
Don't be. Early Fall is still an excellent season to sell your home. Children are back in school, vacations are over, and no one is yet caught up in the craziness of the winter holiday season. If you're looking to sell your home this September, follow these tips to get top dollar for your home: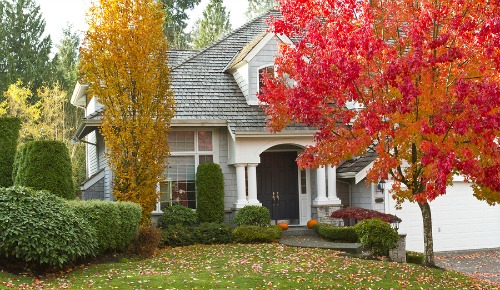 Get Your Yard Ready for Fall
Never underestimate the value of curb appeal! Warm the senses by making your home warm and inviting. Prune your trees, trim bushes, and create an inviting porch with seasonal autumn décor. Even planning some chrysanthemums or marigolds will liven up your flowerbeds.
Clean the Windows
It's been a rainy summer here in Flower Mound, and chances are your windows are a little streaked and dirty from the wind and rain. Get those windows clean and watch them sparkle! You'd be surprised at what a difference clean windows can make in terms of buyer appeal.
Get Your Fireplace Cleaned & Inspected
Potential buyers want to imagine themselves in your home, and few things are more inviting than a warm, inviting fireplace. Have the fireplace inspected and cleaned professionally before putting it on the market, then consider having a fire going in the fireplace when buyers stop by.
Turn on the Lights
Proper lighting can make or break a home. As the days grow shorter in the Fall, natural light is more scarce. As you leave your home for a showing, plan to have blinds open and lamps and lights on throughout the home.
Schedule a HVAC Inspection
Before you turn on the heat, go ahead and get an annual HVAC inspection. This way, the air in your home will smell fresh – should the heater kick on while buyers are there – and you won't get any surprises when the home is inspected.
If you are considering selling your Flower Mound home this September or October, give The Sauer Team a call. We have some of the best realtors in Flower Mound, and we're excited to help you sell your home for top dollar!